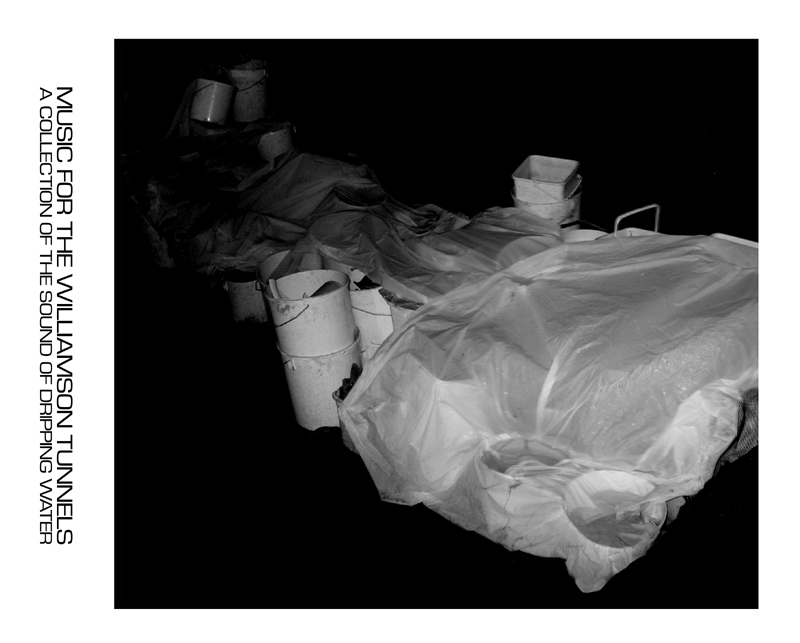 Not long ago I was contacted by a gentleman by the name of Alan Dunn to contribute a track, from an older release, to a compilation of music made from the sounds of dripping water. I graciously accepted and sent him a hard copy of the release. At that time I was given very little information aside from the fact that my track, as well as other pieces of music made from dripping water, would be accompanying an exhibit in the Williamson Tunnels; a place I've never been. 
Today, I received an unsuspecting package from British address containing copies of a beautiful two CD set comprised of beautiful artwork and even more beautiful music. Before anybody decides to ask, I do not have any copies for sale but, if you're in the area of the Williamson Tunnels, they are being given away for free at the exhibit. 
I'm both proud and surprised to say that the Hoor-paar-Kraat track "A Sudden Attack of Conscience", originally released on "Mercurial Little Jitterbug", is along side of works by artists such as Walter Cianciusi, Jem Finer, Roger McKinley, Scanner, Oliver Bernard, Asmus Tietchens, Sirpa Jokinen, Ben Patterson, VOID OV VOID, Jeff Young and Alan Dunn. 
Each piece is hand numbered and comes with a nice booklet explaining the exhibit and introducing the artists and curators. 
Check out more of what Alan Dunn has going on
HERE
.